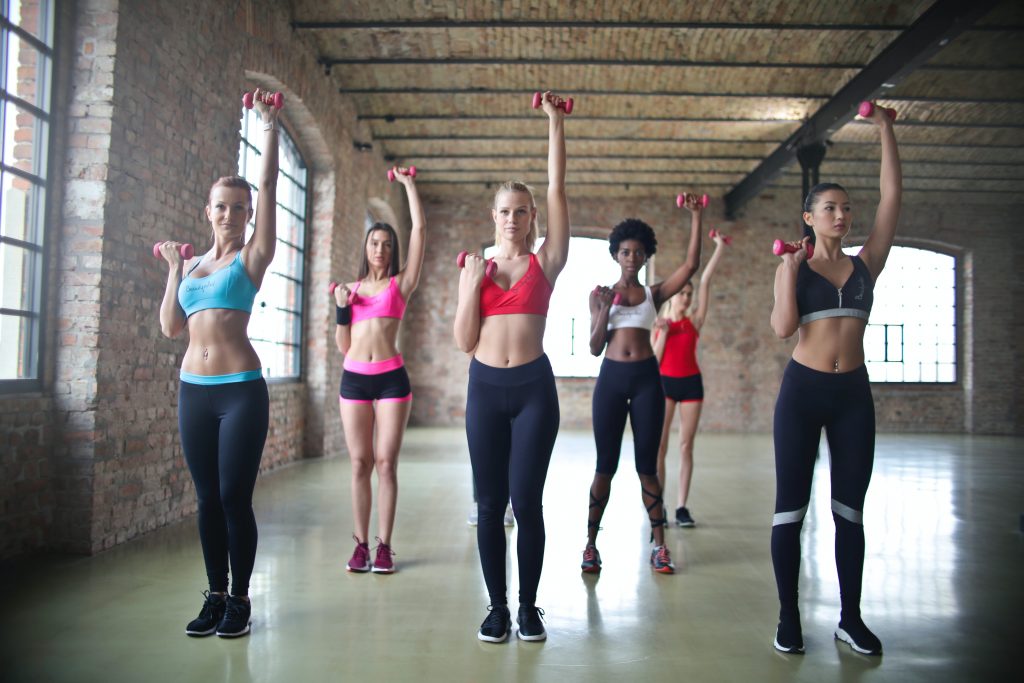 Believe it or not, every man uses some sort of game whenever he approaches a woman.

Some styles of game are good, while some are retarded.

I'm sure you have used a style or two listed in this article at some point of your dating life. And chances are you're getting frustrated enough to seek a new style of game.

So why don't we cut to the chase and get started with the most ineffective one first, and then work our way up to the good ones?

Let's dive in.


1: Friendzone Game
This is what men do when they don't know what else to do.

It's when they just want to get involved somehow with a woman and hope it leads somewhere good.

They don't know how long it's going to take, and if it's actually going to get anywhere at all.

Think of orbiting simps either online or in real life. Well, mostly online (let's be honest here).

Friendzone game is the easiest game but the least effective. These gamers simply believe that just by being themselves long enough around a girl then she won't be able to resist being attracted to them.

Sure that might come true, especially if there's some world war that would wipe out the entire population on the planet, except him and his crush.

But even then, would he still be able to get that girl?

And even if he does make a move, the girl may just tell him something like:

Aww that's so cute… I know there's no more men around anymore but umm… why don't we just keep being friends 🙂

Let's be real now. Friendzone game sucks.

It may work well sometimes. When it does, do yourself a favour and go buy a lottery ticket where you're at it.


2: Shotgun Game
This is the opposite of the Friendzone game.

You don't sit around and hoping your crush would magically fall into your lap.

You take action. Well, a lot of it.

And you also need luck. Well, a lot of it too.

The Shotgun gamer doesn't care about any "game" techniques. He directly puts his interest out there. And if she's interested, he proceeds.

If not, then Next!

He doesn't worry about becoming the best version he can be. Similar to the Friendzone gamer, he buys into the concept of Just Be Yourself.

Oh he's still living in his mom's basement? So what?! At least he's taking action rather than orbiting around hot girls.

Besides, he IS enough. So that's good enough, right?

And of course if he keeps on doing Shotgun approaches then he is bound to succeed sometimes.

Look, Shotgun gamers are more effective than Friendzone gamers, simply because he screens for the Yes girls only.

Shotgun gamers literally don't care about changing a woman's mood by the means of proper game. Heck they don't even believe in Game at all.

They're just looking to find an easy woman who happens to be in the right mood and the right place for him.

For these gamers, it's either Fuck me or Fuck off.

The difference between this approach and a Direct approach is that the latter still involves an effort in influencing a woman's mood and response.

Simply because Direct gamers believe that there's always something THEY can improve on, be it their social/seduction skills or their looks, rather than relying on hitting the jackpot.

Don't get me wrong, Shotgun gamers could eventually become more and more effective over time, simply because they're exposed to way more women than an average Joe.


3: Status Game
Status game involves displaying income, wealth, network, possessions, and rank.

Basically showing yourself doing conspicuous consumption, knowing influential people, having a personal brand/local influence/celebrity status, and inserting high-status topics into your everyday conversation in order to associate yourself with high valued men.

While effective, too many men rely on the Status game as their number one style.

And even if they may know of other styles of game, they wouldn't bother switching things up if this style has been serving them well, especially when it comes to attracting gold diggers.

Guys who are heavily status-based in Game can easily come across as douchebags.

So use at your own risk.

Some of these gamers are combative and competitive, while others are more benevolent, but all of them get excited by these kinds of external factors and often try their hardest to show off to girls at any given moment.

Obviously it can backfire as girls tend to get turned off if they sense that you're trying way too hard to show off.

Meaning they probably think that either you're too insecure or you got a small dick.

Or probably both.

So if you want to rely on the Status game, it's best to let the girls find out themselves that you've made it, rather than desperately trying to show or tell them every two seconds.


4: Natural Game
Sure, it's good to be yourself and all, but Natural gamers understand that it's much better to become THE best version they can be.

And they believe in Game.

While they don't necessarily have any scripted pickup lines or routines, they believe that they can get more than just easy Yes girls.

They believe that they can also get the hot Maybe girls, if their game is tight enough.

Meaning they rely less on luck, and more on their skills. And also they'd make a conscious effort in improving their looks, be it their fashion or physique.

The main focus of Natural gamers is to change girl's mood in order to get them in line with the seduction process. His game mainly consists of spontaneous/flirty banter with girls, while having the ability to escalate when the timing is right.

The downside for this style of game is that it often lacks consistency. Simply because when things did work out, they didn't bother figuring out the necessary steps that lead to success.

As a result, this style of game is often mixed with the Shotgun game especially when they just freestyle it every time without any clear structure in place.

Needless to say, these Natural gamers usually aren't the best dating coaches ever.

If they aren't even sure exactly how game works themselves, what else can you expect them to tell you other than:

"Just be cool, man."

Thanks, man.


5: Structured Game
If you want more consistency in your dating life, then the Structure game is the way to go.

The core of Structure game is essentially having a proven system in place such that you can replicate it time and time again with a wide variety of women.

And in order to establish an effective system, chances are you'd need to go through a lot of trials and errors, much like the Shotgun gamers, but going about it in a much smarter way.

Now what I mean by "smarter" is that you analyze your own interactions when you go home.

Meaning, you figure out what you did right, what you did wrong, what your current sticking points are, and what your action items would be for the next time.

So you can do more of what works, and less of what doesn't.

Personally I have gamed in this Structured way for the past 10 years. And you can expect to learn the exact same style of game in our Gameasy Bootcamps.

We will break down our step by step system with you in the simplest way, while analyzing your interactions so you know exactly what your personal sticking points are.

That being said, you can certainly use some of the old school pickup routines or lines, but they would often come across organic and natural, simply because Structured gamers put in the time to perfect their delivery.

Now the main reason why Structure gamers are more consistent than Natural and Shotgun gamers is that they believe in an overall system.

And over time, they trust that their system can be improved with enhanced consistency, so they can get those easy Yes girls as well as the hot Maybe girls. (Just don't bother with No girls.)

This is exactly why keeping an up-to-date Journal is critical in the Structured game. You don't need anything fancy, just a spreadsheet with a few columns that include the Right, Wrong, Sticking Point and Action items.

It sure takes discipline to log all these interactions. But trust me, you'd be thanking yourself down the road.


---
Now you may find that a certain style of game resonates with you more than the other, or you may even find that you've been combining different styles of games together.

For example, you may be a Natural gamer for the most part, but you may feel lazy on some off days, so you just try to get a Yes girl with some Shotgun approaches.

Or the Status game may be your go-to style, but then you figured out a structure that works well with certain types of girls besides gold diggers.

Maybe you're a Structured gamer, but you like to freestyle it in between the key waypoints of your system because it's just more fun that way.

Look, I'm a huge believer in doing whatever works.

But if your current style of game isn't serving you well at the moment, then it's better to be open-minded and try out other styles of game for a change.

Life is too short otherwise.

And remember, Gameasy.