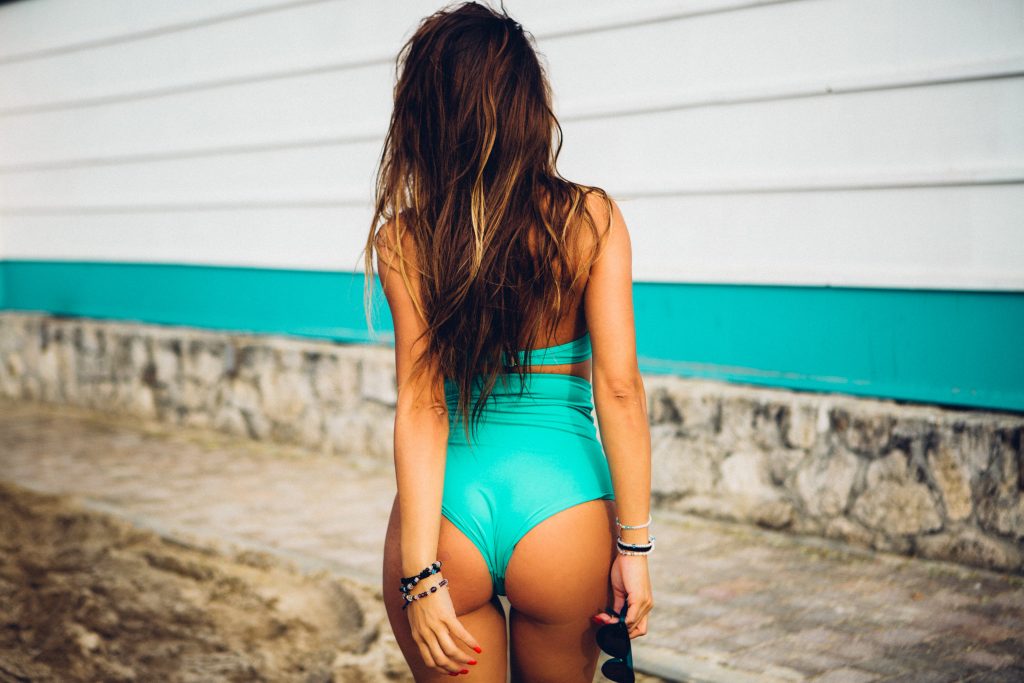 You want to get laid now?

Nah, I'm not talking about next month, next week, or even tomorrow.

But now. Right Now. As in Today.

Maybe right now you're horny ASF, and you're tired of jerking off all day everyday.

But you can't afford a hooker. And you probably ain't a rock star, DJ, Calvin Klein model, or NBA player either.

That's ok.

As long as you have the drive to get laid right NOW, that's all that really matters.

Now, read on.


1. Just a Numbers Game
If you're in a big city, you have the privilege of numbers, so use it.

You can do shotgun approaches on the street, at the mall, on the beach for Day Game, or spam approach at a bar or club for Night Game.

Keep approaching until you find that one girl who's DTF.

Just be warned that when using this approach, be prepared to be out all day and all night.

In fact, start with direct Day game, which is efficient in screening out girls who aren't down right now. And the same direct game will be carried on to Night Game.

Since you're desperate to close in this mindset, always aim for an instant date, and eventually pulling the girl back to your crib.

Use any reason you can think of to pull her back. Have a nice penthouse view? What about playing some Mario Kart? Or playing darts? Maybe you have a cat? Some weed? Wine?

Whatever dude. When her buying temperature is high enough, just tell her to come over and hang out for a bit – but she can't stay for too long.

Keep trying to pull, and also try to physically escalate. As long as it's consensual, be physically assertive.

If done properly, physicality will get the girls more attracted to you, while screening out those time wasters very efficiently.

We'd probably have a separate article on physicality later on, but for now, suffice to say that physicality is a progression. For example, you start with a hand shake (or elbow bump thanks to Miss Rona), high five, side hug, front hug, to hand holding and later on kissing.

But if she isn't even down to high five you back or shuddering in disgust when you go for a side hug, then best to save your time and move on.

Now with regards to Day Game, it's more rare to get a Same Day Lay. Sure, many girls would be DTF right away, but most girls probably aren't because they don't want to appear slutty.

However if you're really determined, anything can happen that very same day. That's exactly why you need to always go direct to screen for these "Yes" girls quickly.

On the other hand, it's easier to get a Same Day (Night) Lay from Night Game. Simply because it's more socially acceptable and a lot of girls go out at night looking for exactly that.

Either way, your top priority is pulling. Not texting, calling, messaging, or DM'ing.

You want to get laid right NOW, right?

So if she ain't down now?

Next.


2. Assumed Attraction
You want to make things happen today.

So you don't have the mental capacity or luxury to wonder if this cute girl would like you or not.

Turn "Does she like me" into "She Loves Me".

This is exactly where Assumed Attraction mindset comes into play.

Any girls who will give you attention, you will relentlessly hit on.

But that's not to say be sloppy. You still need to have game. The biggest game epiphany comes when you stop looking for signals and just assume women love you. 

Simply because you are The Boss.

Once you have this proper mindset, you'll be naturally more ballsy to escalate, either physically or logistically aka aiming for the pull back at yours or hers.


3. Lower The Bar
You're in a rush. So you can't be all that picky.

You're going to have to, shall we say, embrace new perspectives.

Just lower your standards.

Sure, you want the hottest girls only. And so does everybody.

So good luck getting those Victoria Secret models today, unless you look like a Calvin Klein model yourself.

But if you actually pay more attention around you, you'd notice that a lot of those "mediocre" girls are actually pretty into you.

Sure, some of them may be 10 pounds overweight, older, with short hair and a big nose or whatever.

But guess what, they are actually receptive to your physicality, laughing at your dumb jokes and they just can't take their eyes off you.

And who knows, these girls may not be as mediocre as you might think once you got them in bed.

No worries, your junior will not notice any difference. And it will probably thank you later.

Not to mention that game legit gets easier after you got some. Girls can sense that.


4. Aim to Pull
I can't emphasize enough how this one aim will drastically increase your odds.

No bullshit texting, snapping or Instagram DM's.

You don't have time for a week of back and forth, rapport building. Be flashy, charming, and aggressive. 

You either get laid and get rejected. That's it.

So just aim to pull.

It's not a trick. Girls know you want to pull them back for sex.

Have a sexual frame right from the get-go. Not sure what I mean by that?

Only fap once a week and start doing P90X everyday.

You'll see.


5. Keep Gaming
Game from the morning through the evening, and all the way till the dawn if you have to.

Adventures are created by you. There will never be any shortage of DTF girls in your city.

Look, it's very possible to get laid in just 24 hours, but it won't be easy.

But it will be a lot of fun.


---
The most important thing in life is the WILL to do what you WANT.

That's literally ALL you need.

So now, get off your Pornhub Premium and OnlyFans, leave your phone at home (no numbers, remember?), go out there and start approaching.

Keep gaming, players.